It's a cross-over study, meaning that the same people underwent both eating early and eating late, and they compare what happened to the same people at those two different times.
Only 16 people, though.
The Summary: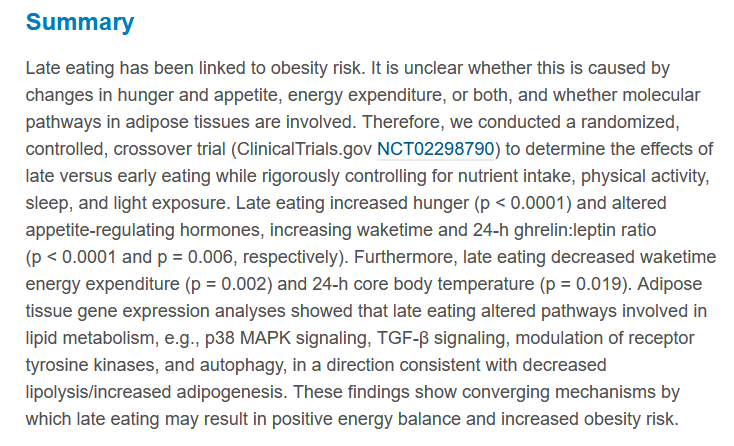 Lots of graphs and other data.
Unfortunately, I still will eat late, as we simply get home too late to eat earlier. Oh well.