{I know their is a SV forum section, but not sure how many of you go there ?}
Anyway, I have used my VPCOK SV machine about 10 X's in the few weeks that Ive had it… In fact, its doing a 40hr cook of beef brisket right now

…and I just freaking LOVE this thing

At only $73, it is maybe the best money I have spent on cooking gear… ever !?
Thinking of buying another one for a back up, or even for doing SV on two different things at the same time… At Thanksgiving, or Christmas maybe.
I'm sure that Anova and some of the more expensive ones do a great job as well, but after having such great success with my "cheapie" I cant see spending any more than $75 on one. Heck, a week after I got mine, I saw the same VPCOK drop to $58 ! Should have got another one right then… But hadn't tested this one enough yet.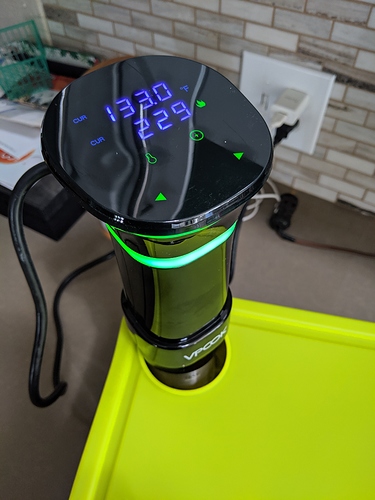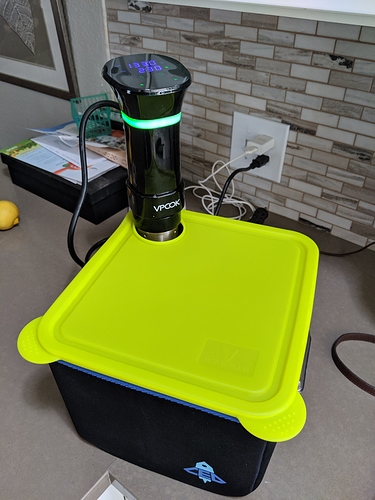 Forgot to add the link… And also wanted to say, when I bought mine, it was listed as 1100wts… not 1000 ? So I don't know if their was a change, or a typo was corrected somewhere. But I'm going to check on that… Not that it would make a big difference either way.