From here:
Partially OK, but then they do stuff like this: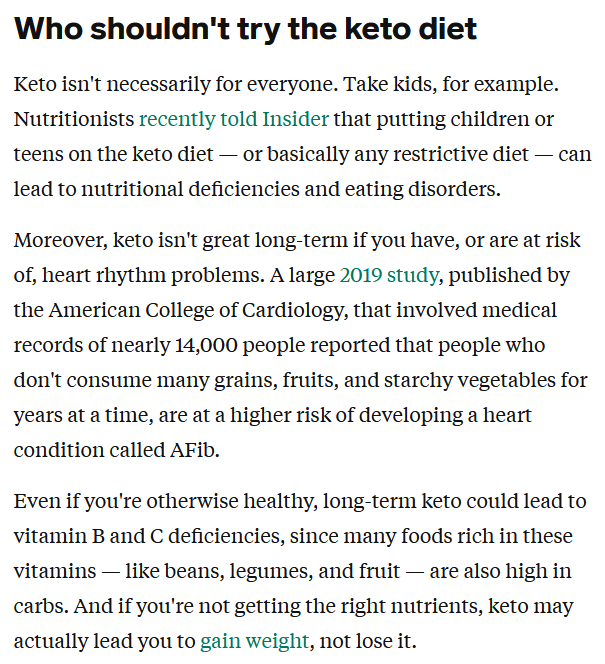 Really, eating disorders from the keto diet? I also call BS on the Afib (atrial fibrillation) and vitamin deficiencies, especially B vitamins. Look at this list for instance:
You could eat nothing but meat and get plenty of B vitamins.