I know there are some who poo-poo or denigrate concern for covid-19, or think it's overblown. Here's one: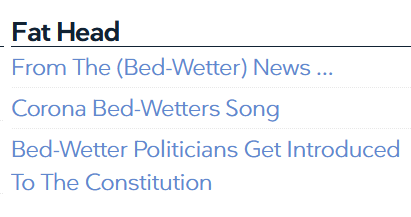 Apparently, I'm a "bed wetter" because I'm concerned.
It turns out that others are, too. For instance, that bastion of liberal idealism, scared-y-pants state of … Utah?

And search for El Paso, Texas; North Dakota; South Dakota; the list goes on and on. They are all very, very concerned. Overwhelmed hospitals, shortage of staff, multiple mobile morgues (El Paso), etc.
Before everyone brings up the "but the death rate is only 9y.xxxx%", where y and x are something you've read on the Internet, consider this:

There is a tremendous cost to society to put someone in the hospital. And they typically spend 5+ days there, even if they survive. And you have to create a "closed" floor or facility just to get in and out of a covid ward. How much does that affect society? My guess: a lot. Financially and emotionally.
So, count me as a "bed wetter".
Covid-19 is not going away, and we could EASILY lose another 100,000 Americans over this fall/winter. Easily. We're losing over 1,000 every day.