This is not good:
Also, if anyone follows Fire in a Bottle on Twitter, he says the prices farmers get paid has dropped basically to zero. They can't make enough money to keep afloat. He said this is the worst of all worlds, where consumers will pay skyrocketing prices while farmers can't sell their meat.
And if you think that covid-19 is only in certain states, take a look where the meat industry is getting hit: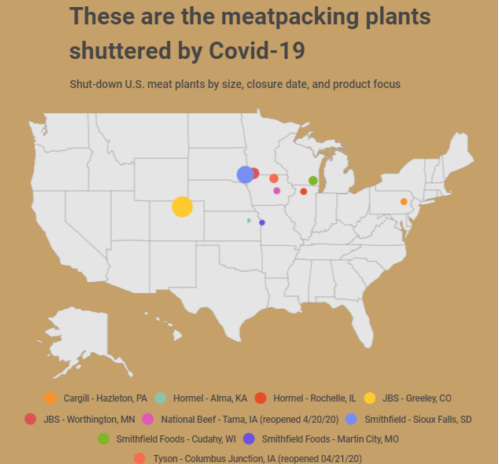 Anyone see NY or California there?