Fire in a Bottle is selling pork that is designed to be low PUFA. I cooked some ground pork, drained, and this is what I got: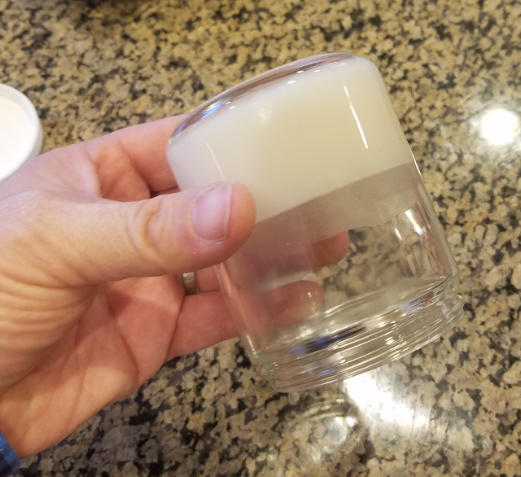 With infrared thermometer: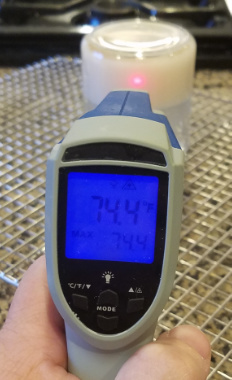 Note that the bottle is upside down, and the "liquid" (fat) is completely solid at 74.4F
Compare with the same test (cooked ground pork and drained) but with store-bought pork: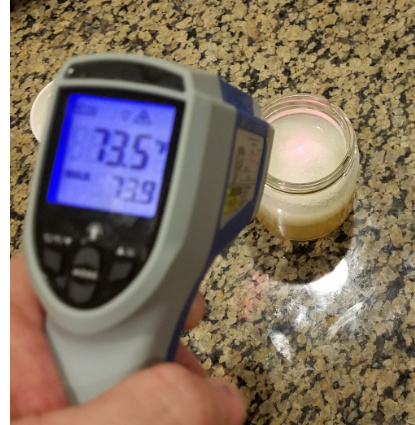 That "white" stuff on top was still NOT solid at 73.5F. It was still goopy. We live on a well, so I have to throw oil into a container. When I did this, the (still soft) white stuff came off, leading to gelatinous yellowish liquid that "glooped" out. Was this oil? Or some combination of oil and "water"?
Also, I compared his pork's bacon with store-bought. His bacon's fat is completely solid at room temperature. I had some store-bought bacon in the fridge, and the fat was NOT solid at fridge temp. EEK!
It is hard to say how much PUFA is involved, though, as it could also be MUFA.
But, after this test, I'm going to have a hard time buying pork from the store.