I managed to make a plate that I liked… I mean aesthetically. The colors and patterns or IDK but I like it.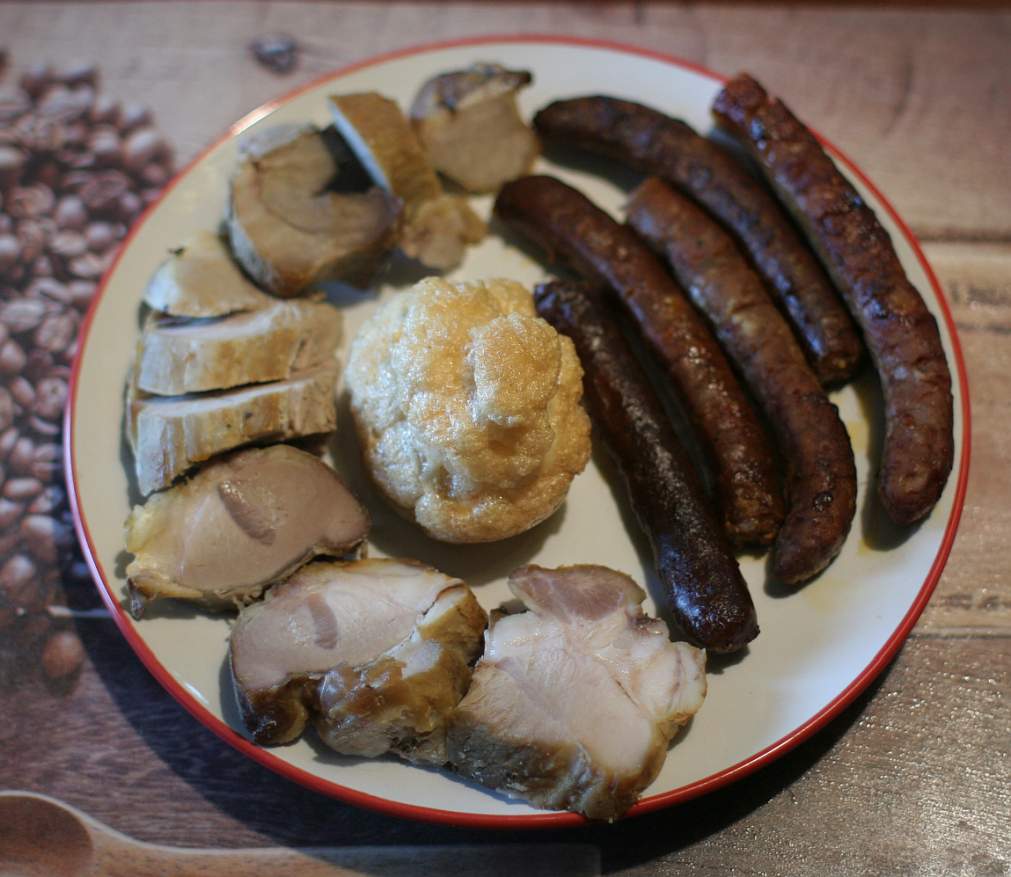 This is a nice start of a lunch for me. (More than a start, actually.)
I planned OMAD but nope, I just got satiated too early for that. Oh well.
It is a cheesy fluff in the middle. Whipped egg white with cheese and almost nothing else. My SO loves it so I make 12 pieces for him nearly every week, it uses 8 whites. And I may eat 1 or 2. It's edible but everything lacking yolk (and not being some good meat) is inferior in my eyes…