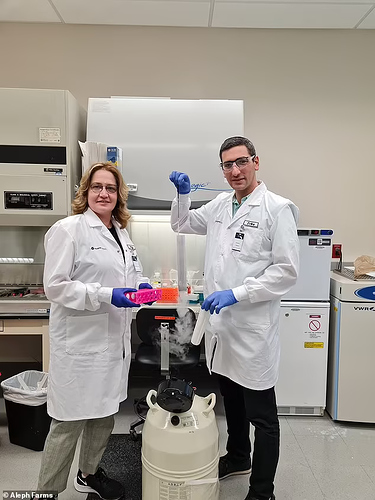 The space waiter is ready to take your order for Mars! Hmm, they don't look like waiters…
Those millionaires you heard about who recently dropped $55,000,000 each for a seat into the thermosphere have packed some beef cells in their carry-ons. They're hoping they can get a filet mignon out of it this time without any bioprinting.
Scientists: "We'll grow it this time just like a cow does, so it'll be real, vitamins and all!"
Mother Nature: "Mansplaining never ends well."
Perhaps Aleph Farms wants to unilaterally provide the world with the only "meat" source available after nature and animals have been wiped out by their other profitable shenanigans. I don't know about you, but I'm pretty sure nature knows the difference between reality and a cartoon.