Why do proponents of CICO (the weight management hypothesis) consistently declaim opposition as denial of the first law of thermodynamics? As if CICO = the first law. There are many reasons to condemn CICO (the weight management hypothesis) that have nothing to do with the first law.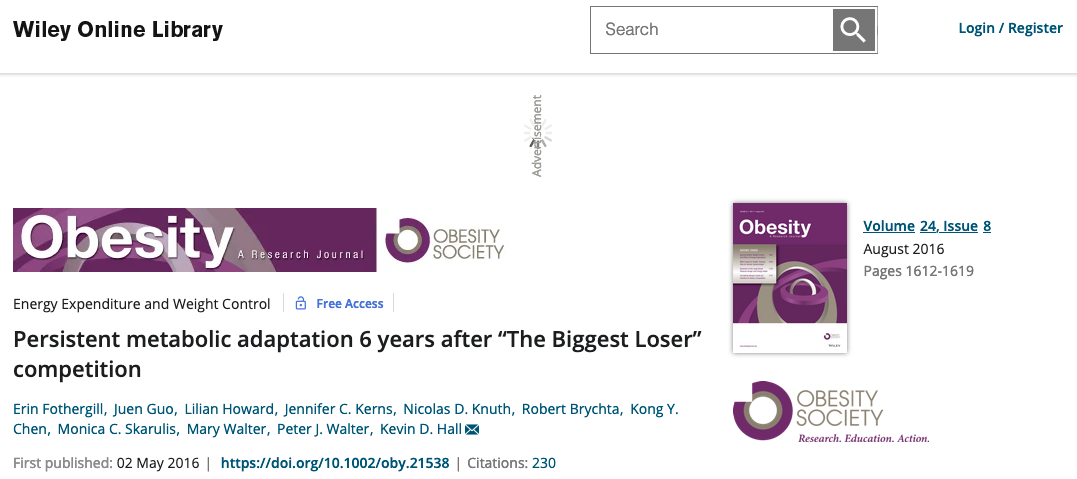 If you read nothing else in this paper, read the Discussion
Discussion

To the best of our knowledge, this study is the longest follow‐up investigation of the changes in metabolic adaptation and body composition subsequent to weight loss and regain. We found that despite substantial weight regain in the 6 years following participation in "The Biggest Loser", RMR remained suppressed at the same average level as at the end of the weight loss competition. Mean RMR after 6 years was ∼500 kcal/day lower than expected based on the measured body composition changes and the increased age of the subjects.