Was reading this new Gary Taubes article:
Highly recommended, of course.
He's got this paragraph near the end: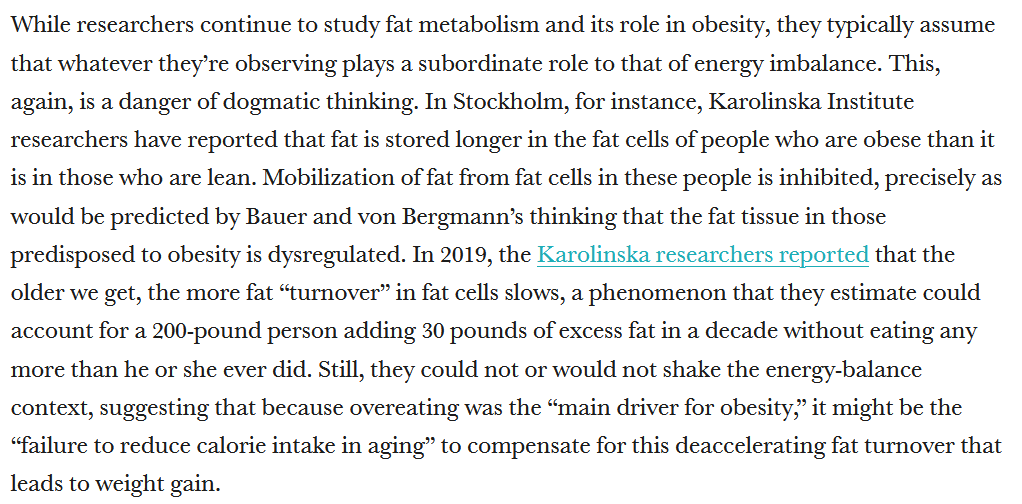 So, I went to the cited study (behind a paywall, unfortunately):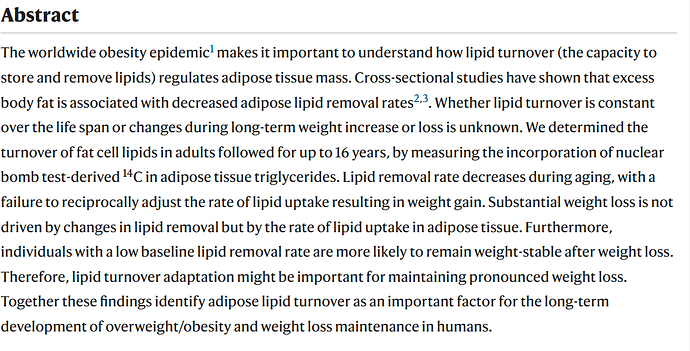 https://www.nature.com/articles/s41591-019-0565-5
That's an amazing concept.
Lipid removal rate decreases during aging, with a failure to reciprocally adjust the rate of lipid uptake resulting in weight gain. Substantial weight loss is not driven by changes in lipid removal but by the rate of lipid uptake in adipose tissue.
I can't quite contemplate what this means. It has to have an insulin component, as this is what limits (lower insulin) lipid uptake. (Is there a role for PUFAs here too, to encourage more uptake?) But to say that losing weight is a function of a lower rate of fat uptake…that blows my mind.