So a new Korean chicken restaurant opened up near me and they're selling whole deep fried chickens for ~3.75usd. Unfortunately there is a batter on there. I'll have to ask them if they can do it without batter for me next time.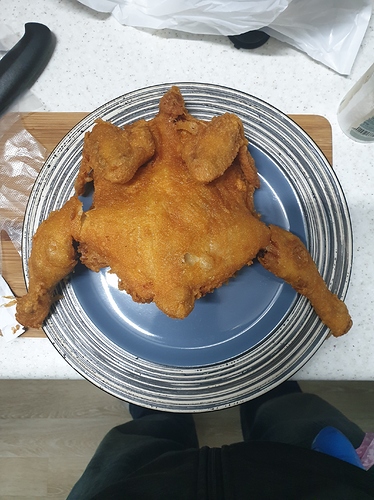 Being a little unsure about the batter I had to pass on most of the delicious skin

it was still delicious though.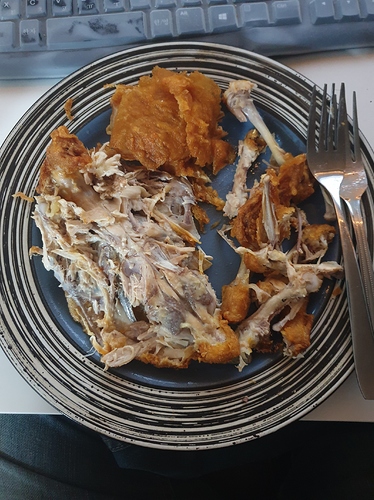 So is it possible to guesstimate the carbs?