So it's been 3 full weeks now, and I'm feeling more adjusted every day.
I have done a several hour hike with a 40lb pack (mostly camera, and a lot of water

) with a few hundred feet of elevation gain. That was pretty good.
And I've done 60 minutes on the treadmill at Max elevation. (15 degrees) That told me I burned 600 cals… But I always felt I was a big, inefficient caveman, and I burn 1000 cals, when a normal person burns 600… Maybe that's debateable

lol
But today, I busted my arse for about 5 hrs … I moved 4500 lbs of sand (about 20 wheel barrel loads), shoveling it off of the driveway, and wheel barrelling it to the back yard, about 75 feet away, navigating through a gate and over rough terrain…
Then leveling it all out, to prep for a new pool.
That definitely kicked my arse, but you know what ? After the best shower ever in the history of showers, I feel good

Haven't eaten anything for 12 hrs, but BBQ'ing baby back ribs while I type this

Whood hooo !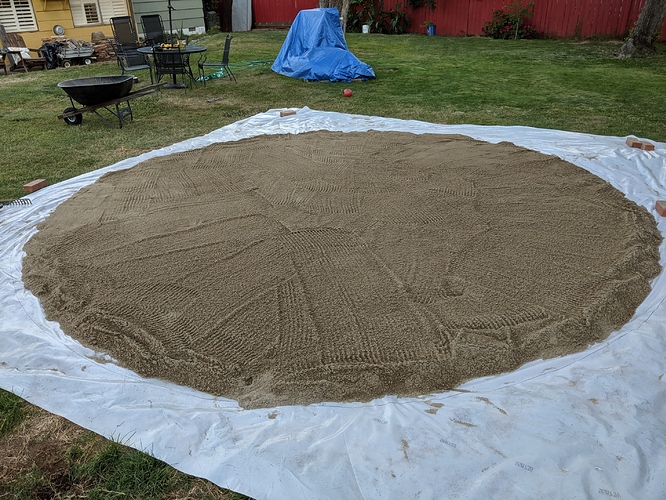 I can feel the weight just falling off !
Going to need to put on some muscle here soon !
Don't want to be freaking skinny… I want to be lean with substantial muscle !