As an example of what fasting does, see 3/4/21, fasting for34 or so hours: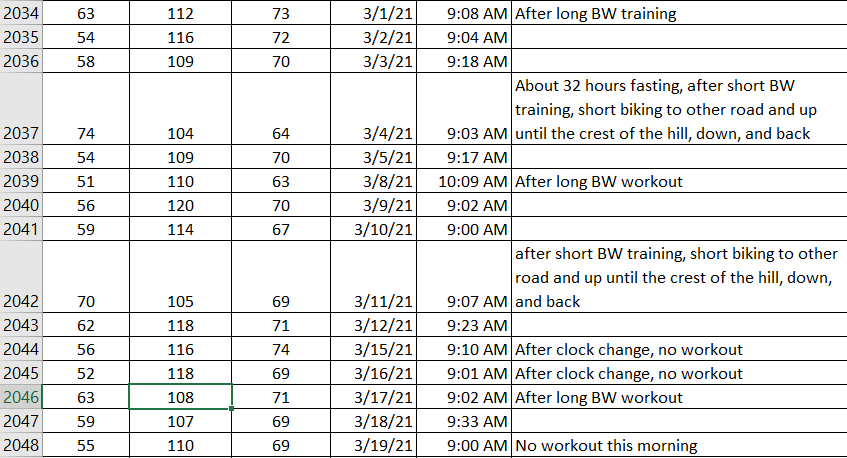 At one time, I was fasting 36 hours twice per week and doing many, many 3.5-5.5 day fasts. Longest was 5.5 days, and I stopped only because when I stood, I got dizzy.
That's how much my blood pressure decreases with fasting.