As of 1/1/22, it'll be 9 years low carb/keto for me.
Benefits: too many to list, but I continued to lose weight except:
eating high fat
after shoulder surgery (cortisol? you sleep very poorly)
the croissant diet (gained 20+ pounds, went from 34 inch waist pants, past 36s, into 38s, in a shockingly short time)
As an engineer, I've done a (bizarrely) high number of N-1 tests. In many, I was convinced I would find something was true before starting the test. And I was wrong. And I may have been on here advocating something I believed to be true and was not. For that, I apologize.
I plan on laying out the many times I was wrong in this thread. I'll add more later.
Example: It was 2017. The common belief at the time was that protein = candy bar, meaning that if you ate high protein, your blood sugar would spike and you'd be "kicked out of ketosis".
So, I bought a CGM (continuous glucose monitor) from Sweden. I did tests like this (multiply by 18 to get US units):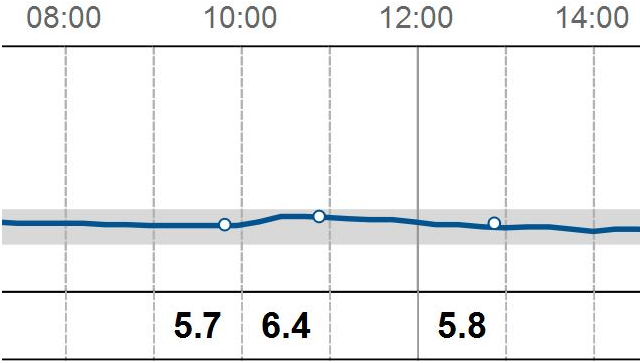 About 160 grams of protein and only about 28 percent fat: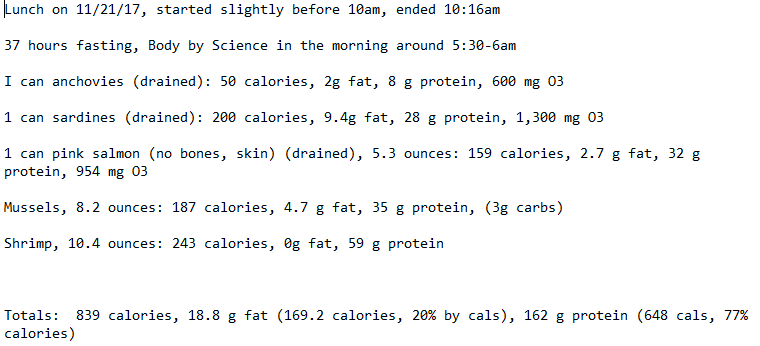 This was after 36 hours of fasting, so you might think this is anomalous.
But this is a test of over a pound of ground beef at my first meal of the morning: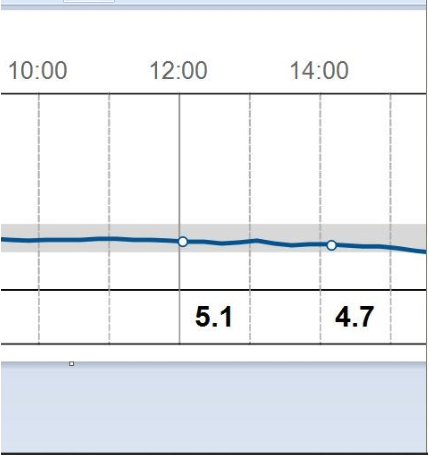 And here's a random sampling of a few days of keto eating: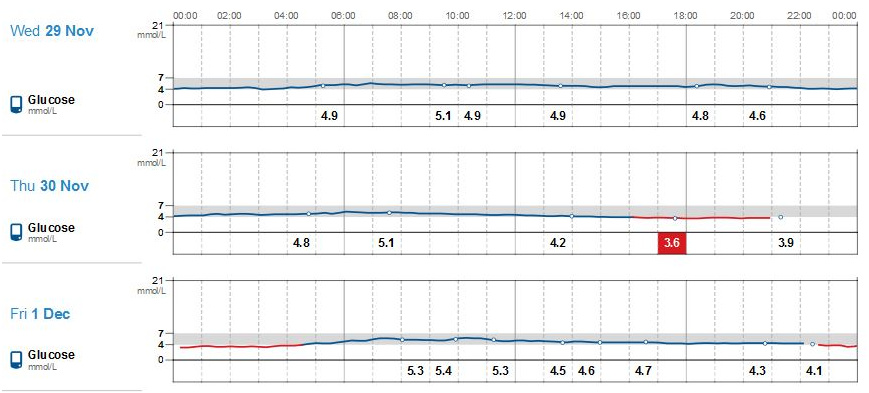 I was NEVER able to find a single instance where (very) high protein levels caused higher blood sugar.
Moreover, I could list a bunch of BHB (blood) ketone tests here (I took over 1000 ketone readings), but I never was "kicked out" of ketosis. At least that I could figure out.
Conclusion: I was completely wrong about protein and blood sugar.
Dr. Ben Bikman explains why in this video:
NOTE: Amber O'Hearn thinks this is NOT true for some, particularly those with T2 issues. If you have T2 or are just starting a keto diet and believe you may have a poor metabolism (you're heavy for instance, have higher blood pressure, etc.), I'd recommend not eating higher protein. Or at least testing to see what happens when you do eat higher protein.
And, as always, there are exceptions to every rule.
My next posts:
The theory that saturated fat causes fat cells to become insulin resistant (therefore, you aren't hungry), and polyunsaturated fat causes fat cells to become insulin sensitive (thereby causing hunger and causing you to overeat).

Resistant starch/fiber
Will fill these in when I can.