I didn't measure anything so hang onto your shorts.
Mix unsweetened dried shredded coconut with heavy cream until thick and sweeten to taste with Truvia. Drop by teaspoon onto wax paper. Freeze.
Melt part of a 90% cocoa chocolate bar with equal parts coconut oil, add a bit of vanilla extract and Truvia.
Dip the coconut balls into the melted chocolate mixture. Freeze. Nosh. You're welcome.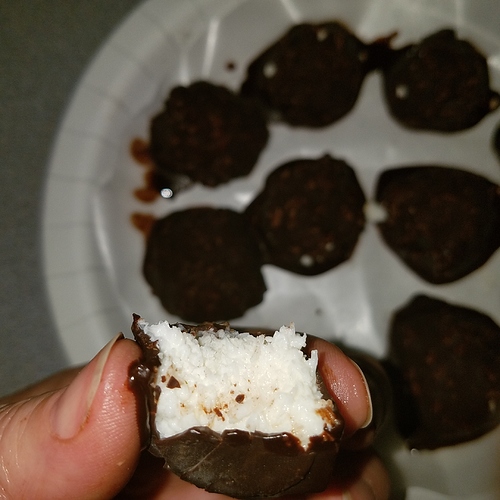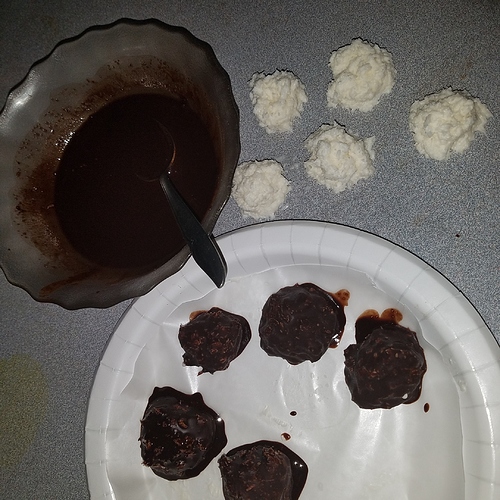 I figured it out. If you use a 1/2 cup coconut(unsweetened you dweeb!), 2 ounces of a 90% cocoa chocolate bar, a few tablespoons cream, and make 12 candies…
Then these are 1 net gram carbohydrate each